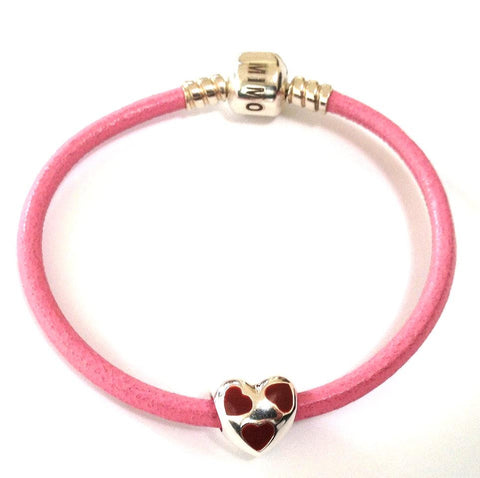 + CLICK IMAGE TO ZOOM
Sweetheart Cute (Red) Bracelet Combination
 This makes the perfect gift...sterling silver charm on a leather bracelet with a sterling silver barrel clasp.  This set is comfortable and SAFE.  The barrel clasp is difficult to open - making it difficult to take off.  With kids that means no more lost treasures!!  
Bracelet lengths available in 6.5" or 7" - and also in blue, grey or chocolate brown.
Charm measures 5mm in diameter.