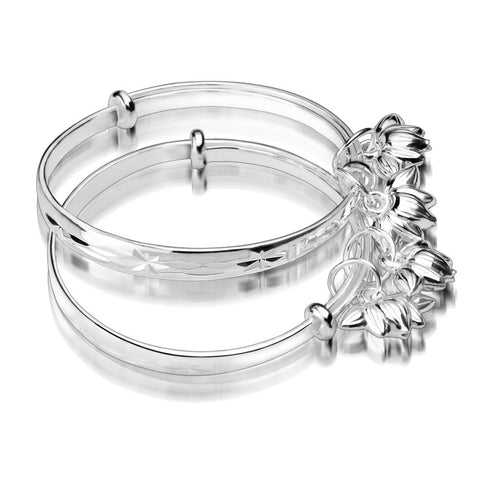 + CLICK IMAGE TO ZOOM
Adjustable Bangle for Kids - Pretty Flowers
This charming bangle bracelet is sure to delight your little girl.  
This simple and pretty bracelet is designed for little wrists. It is adorned with 2 sterling silver flowers that dangle. When the pendants touch each other they make a soft, delicate sound.  Size:4cm and adjustable.  Weight 23g. 
Price based on one bracelet.