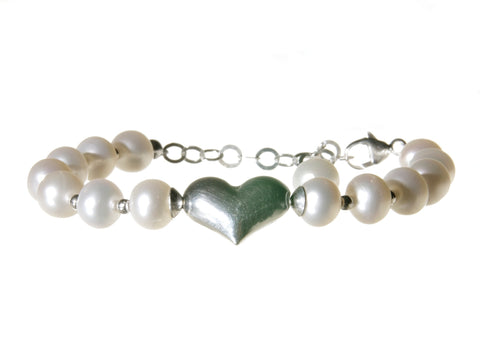 + CLICK IMAGE TO ZOOM
Kimberley Lang Pearl Love Bracelet
Canadian Jewellery Designer Kimberley Lang has created these gorgeous pieces - scaled to fit the smallest of wrists!  Silver beads blended with a puffy silver heart - adds sparkle and sweetness to this beautiful bracelet.  Love never looked so pretty!!
The bracelet measures 4.5" in length - and the 1.5" extender allows this bracelet to fit up to a 6" size!  The end of the extender also has an extra pearl to finish it off nicely.
**Please allow 3-5 days for delivery of the CHILD sized bracelet.  We will be receiving more inventory of these VERY SOON!  Thank you!!