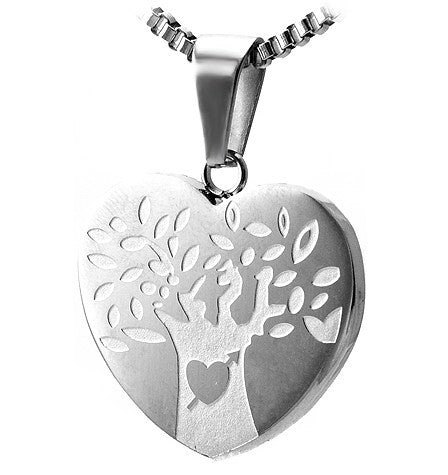 Sale
+ CLICK IMAGE TO ZOOM
Tree of Life (Heart) Necklace Set
Rich in meaning, the Tree of Life Necklace is a cherished reminder symbolizing life itself, it's branches reaching for the heavens and its roots linking it to earth...now available through Mimosura!
This NEW pendant is made from solid stainless steel...durable and beautiful ....This beautiful pendant comes paired  with a necklace 18" length.
Pendant size is 1" x 1"
Meaningful, excellent quality and lovely...