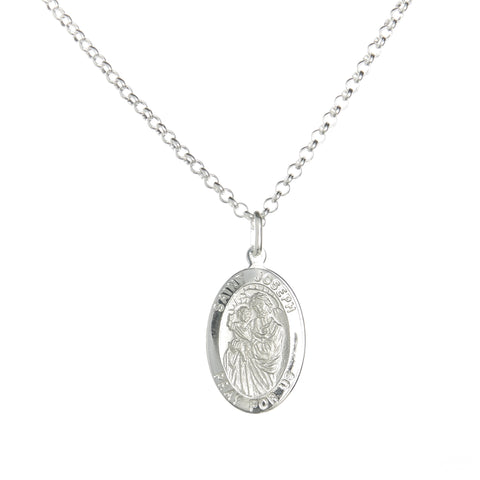 + CLICK IMAGE TO ZOOM
St Joseph Necklace Set
Made in Italy
Sterling Silver, smooth oval shape pendant of St. Joseph.
In Catholic and other traditions, Joseph is the patron saint of workers and has several feast days. He was also declared to be the patron saint and protector of the Catholic Church by Pope Pius IX in 1870, and is the patron of several countries and regions.
Approx pendant size: 22mm L x 15mm W x 1.5mm T.
Necklace included - 18" Sterling Silver Rolo Link