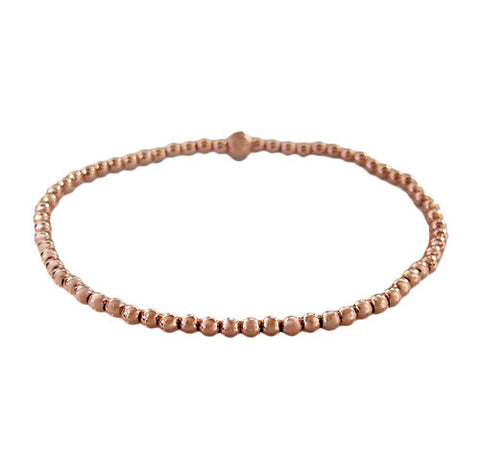 + CLICK IMAGE TO ZOOM
Rose Gold Bracelet
Simple, elegant and easy to wear!  Combine and cluster with any other bracelets - or wear on its own!  Either way this Rose Gold bracelet adds warmth and beauty to any wrist.
Made in Italy -  Rose Gold plated on .925 Sterling Silver.  Plain elastic bracelet with 3mm smooth ball beads.
(To extend the life of the rose gold plating we recommend  not getting this bracelet wet)
*Bracelet not suitable for children 8 years or younger.