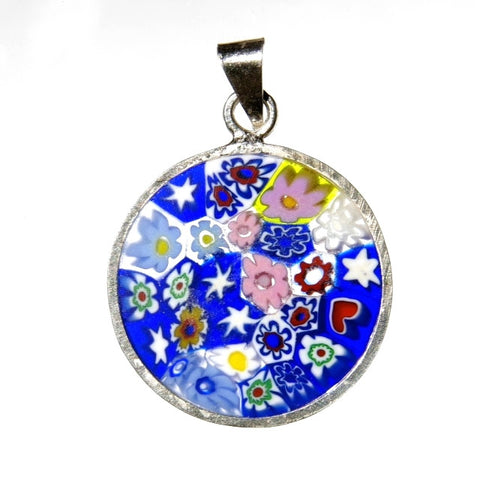 + CLICK IMAGE TO ZOOM
Millefiori Pendant (M005)
This Millefiori Tree Pendant Necklace is the ultimate in charming style. Designed and made in Italy by expert glass artisans, the necklace is sure to inspire an air of quirk, personality and worldly glamour. The tiny floral detailing and transparency in the Millefiori range, is unique to Murano glass.

Millefiori Tree Pendant Necklace features:
Handmade in Venice, Italy.
Features handmade Murano glass pendant.
18" Sterling Silver chain.
Because pendants are handmade, every single piece is unique.
Only 1 piece in this exact design is available - given the unique craftsmanship that goes into each piece.  
Colour: Multicoloured Millefiori 
Pendant diameter: 20mm
Necklace Length: 18"